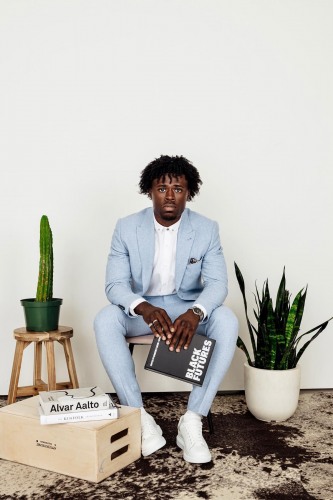 Aric D. Fulton, Jr.
Urban Education Policy (UEP)
Aric D. Fulton, Jr. (he/him) is a first-generation college graduate from Chicago, IL, and NWI. He holds a Bachelor of Science in Journalism Education & African American Studies from Ball State University. Aric is passionate about educational access/equity and believes that education has the power to change the trajectory of one's life and future generations. 
During his time at Ball State, he studied systems of oppression, which gave him the language to describe his own academic experiences and the space to contextualize them. Serving as a substitute teacher and college coach for the TRIO Upward Bound Program enabled Aric to see the issues that affect historically marginalized populations and educational institutions both from the perspective of students and that of educational professionals. 
Most recently, Aric founded a scholarship fund to assist Black students at his former high school access higher education -- awarding three $500 scholarships. He was also named a 2021 Newman Civic Fellow for Campus Compact. Aric's research/policy interests include low-income and Black student achievement. In his spare time, he enjoys running, traveling, reading Black literature, and spending time with loved ones.