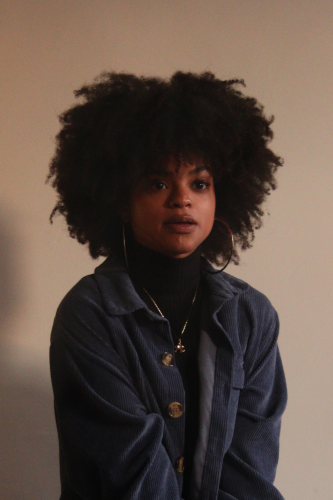 Arryana Olavarria
Urban Education Policy (UEP)
Arryana Olavarria has spent the last six years teaching 9th grade English at South Bronx Preparatory; a 6-12th school in the heart of the South Bronx. Successfully obtaining a teaching certificate for Secondary Education in English 7-12th as a New York City Teaching Fellow, as well as being awarded the Americorps Segal Education Award upon completion of her first service year, she went back to teach in her community at the high school she attended where and her journey truly began. 
Over the years in her classroom, Arryana developed and refined Culturally Responsive Curriculum and practices that highlighted the importance of marginalized groups and made student voices the center of every lesson. During the height of COVID-19 which rattled the New York City Public School system like many other Public school systems in urban cities across the country, she supported staff trauma-informed-care planning and preparation using a trauma-informed lens to modify lesson plans for blended learning. Outside of her English classroom, she also ran the Cheerleading program for several years and served as the union delegate representative then chapter leader at the school. She also worked as an instructor for the non-profit organization SEO Scholars, a tutorial college prep program for high school students which focused on providing a more equitable education to students from low-income areas in New York City. As a result of her work inside and outside of the classroom, her vision for education evolved into her definition of impact. True impact can only be defined by the names and the stories of the only stakeholders that matter when learning is happening, the people within the classroom. Arryana's goal is to use her learning in the Urban Education Policy program here at Brown, to effectively implement the stories and voices of our cities students, families, teachers, and communities at the forefront of our education policy via an anti-racist, all-inclusive, trauma-informed approach. 
She received her education at Brooklyn College with her Masters of Arts in Education. She also holds a bachelor's degree in English from Binghamton University. Having lived in New York all her life, she is excited to begin this brand new journey in Rhode Island working on her second master's in Urban Education Policy as an Urban Education Fellow here at Brown.